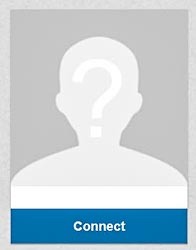 From time to time, my clients contact me with a request, that they need a photo for CV. There's nothing wrong with that, however business portrait has much wider usage in the present time. Where is professionaly created business portrait a necessity?
Photography in the business style only for resume? Not at all! Prospective employers or "headhunters" are regularly looking for information about candidate through internet, before all through social networks. It is clear for everybody, that the visual presentation is a very important part of the overall presentation of the person. What profile photo do you have at LinkedIn?
Do you operate on-line business? Give your business portrait on your website or company blog. Remember people want to do business with those they know. High quality portrait makes you more familiar to your prospective customers.
It is underutilized in Slovakia to have own photo printed on business cards. It is proven by psychological studies, that the card with person´s face is easier to remember and more difficult to shred in comparison with business cards without photo.
Consider using a photo in the header of your letters and e-mails. The letters with a photo arouse more interest and it is more difficult to ignore them.
Business portraits of employees have wide usage for the companies also. From profile pictures on corporate websites, through illustrative photographies on internet, printed company materials, annual reports, corporate magazines to photographs, which are send to clients and business partners in order to know with whom they do business. High quality business portrais help to build a feeling of affinity with a prospective customer and strengthen the relationship between the company and its clients.
Many people are active in non-profit organizations and are regularly in the contact with external environment when raising funds, organizing events, communicating with media and so on. Again – when your partner sees your picture somewhere and he will meet you afterwards, you will be better known for him and he will be much willing to listen to you.
Do you use for your business advertising on billboards, cars or buildings? Why do not use your face instead of face of a model from the stock bank in your campaign? You can read about the study researching the differences in perception of posing stock photos and photos of "real" people in my article Are you using stock photos? Maybe you should replace them.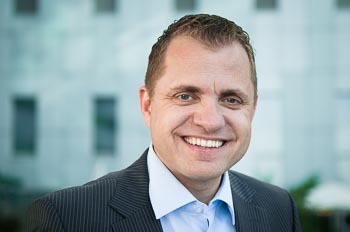 I was very pleased by my client, whom I met after a long time recently. He told me: "I am very glad you created whole collection of various business portraits for me. I am using them regularly when I need pfoto to an article, in company materialsor for various profiles on the web." We can consider business portraits as a good investment in this case.
Business portraits, if person did not change too much, can be used even 10 years, until it becomes too outdated. So, even though you do not like shooting of yourself as most of the people, it is tolerable once in 10 year, is not it? 🙂