"I believe that a great business portrait can open the doors, gain trust and raise self-esteem."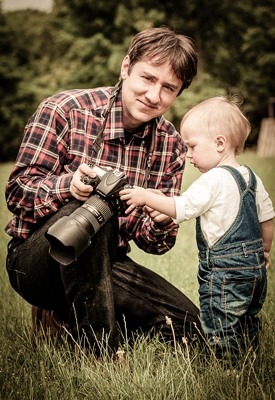 I have been working as a professional photographer since 2008. Already earlier, practically since the beginning of my "relationship" with the camera, I was attracted to photographing of people especially. I felt excitement when I created a portrait that penetrates into the depth of the soul or captured pure emotions of playing children. It was a pleasure to create a photograph which with was photographed person absolutely satisfied. Soon enough I started to photograph business portraits and various corporate photography. I focus on this area at present.
As a manager in the audit company, where I worked until 2008, I learned how it "goes" in a corporate environment. Also, I know how important is communication and presentation of professionals and companies.
Yes, it was a big career change and it was not an easy decision. I decided to listen to my heart, not head. I went on uncertain and today I can say a successful journey of a professional photographer. And I want to say that I do not regret any single day during my previous occupation. It gave me a lot personally and also it gave me a lot of for my current profession of corporate photographer.
Sometimes, I am asked why I do not photograph modeling and fashion photography? I have photographed such kind of photos (and occasionally still photograph), however, I like much more communication with people building their careers, with entrepreneurs, with people who want to be successful and want to achieve or create something special.
My another passion is lifestyle photography. If you are wondering what it is, you can look at my second website LIFESTYLE PHOTOGRAPHER BRATISLAVA – MARTIN NOVAK.
In addition to photography, I like spending my time in the garden among fruit trees, traveling around the world and hiking in the Slovak mountains. The greatest happiness for me are my two children and my amazing wife.
If you consider creating professional business photographs for you or your company or you just want to know more information, you can send me a message via the Contact Form or I like to get in touch with you through LinkedIn.