When a client had the request for a business portrait a few years ago, in most cases it meant headshots on a plain background in studio. Nowadays, also business portrait captured in a real environment is very common. Such portrait looks modern, natural and different from what we mostly used to see in past. Of course, a classic headshot will also have its place in future. But I think they will not have such dominant role as today.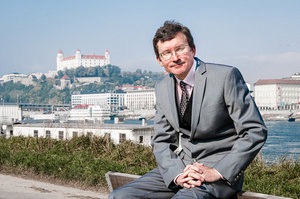 So the most important thing which differentiates studio and real environment business portraits is, of course, a place of photographing. When talking about the business portrait in a real environment, there are two basic approaches. First is that the chosen environment does not play a significant role in photo content. The background is blurred using big aperture and it only complements photographed person. It makes the photograph looking more aesthetic and interesting with its abstractiveness and structure. The second approach is that environment is important also from photo content view. It gives some information about the photographed person itself and his/her profession. For example piano virtuoso in the concert hall, production manager in production hall or managing director in his representative office.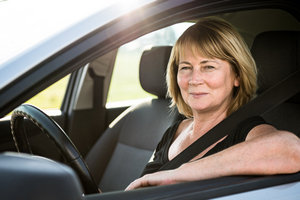 Different styles and compositions will suit different uses, professions and positions. Business portraits can be used as profile photos on webpage or professional social network. Further as illustrative photos to newspaper and magazines articles or in corporate marketing materials. It can be used one universal photo for all uses. But it is similar like with all-year tires. You can use them all year long but they are no match to specialized summer or winter tires.
And there are corporate photos which are not even business portraits. They represent certain situations from working life. It can be photographed like reportage (the situations are real) or situations can be prepared and arranged (but it should not be visible on photographs :-). Purpose of these photographs is to attract attention and involve the viewer in a Company through visual communication. Such photographs can be used in several ways. One is photos used in promotional materials for their clients. Photos can arouse interest in Company and can make an emotional connection with product or services but in a different way as classic advertising (photos of employees caring for customers or making products). Another use is as a communication means with company's own employees. For example a reportage from working day of manager published in company's internal magazine.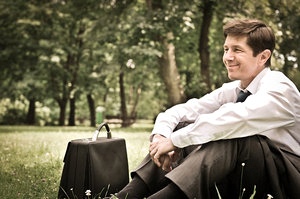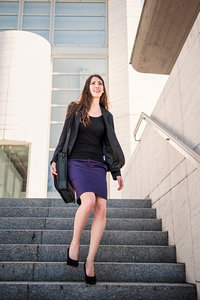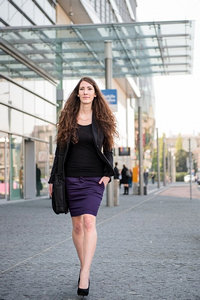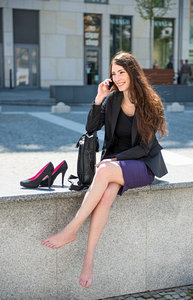 There is a lot more to write about environmental business portraits but similarly as the title says also this article doesn't want to be boring so I rather keep it short. If there is anything you want to know more about this topic just do not hesitate to contact me!