This article is meant for all people who need portraits in the "business" style. You will discover what are the styles of business portraits, when and how to use them and how you should prepare for your "business photo session" by a professional photographer.
The first thing you need to think about is the occasion for which you need the photo(s). Business portraits are often used in annual reports, promoting materials and catalogs, on web-pages, in your CV. You can find them in the articles published in the corporate magazine. Or in the classic periodicals such as newspapers or magazines.
What are the types and styles of business portraits:
"Headshot" –
it is the most conservative type of a business portrait. It is just a head with shoulders captured on photo. The photo is usually taken in the studio, but a different environment (like an office or some exterior) can be also used. The background in headshot should be simple and not disturbing. It can be used universally. When such portrait is made well you can't spoil anything; on the other hand, you won't present yourself more interesting or different from others. It's just a simple picture of your face without any context.
Photos portraying the bigger part of your body on a plain background – they can be taken in the studio or with the plain-color wall in the background. The position of your hands is very important in this type of pictures. It can be taken in sitting or standing position and more creative composition is possible. It's more interesting than "a headshot", but there is a risk that it will seem unnatural. Because of a plain background, it doesn't add any information about you (it's similar to a headshot in this aspect). It is usual to make these sorts of pictures together with headshots.
Environmental business portraits –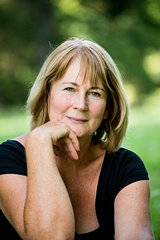 they can be captured in the offices, meeting rooms, foyers, on the stairs, in front of an administrative building, in a factory hall, park etc. In such a picture is environment very important. It adds another element to expressing the power of a portrait and shows more information about the person being photographed. It makes a portrait to look more natural. Very important part of the photo is the pose, expression, and composition. This style of portrait is less conservative, but it's potential is much broader – it can attract attention and differentiate you from most of the people with business portraits taken as classic "headshots" on a plain background. This style of portraits becoming more popular in present. It is more difficult to make such portraits look great (so you need great professional photographer :-)), but if these portraits are taken well they are worth the effort.
Corporate photography in reportage style – a photographer has a role of "paparazzi", he captures a certain person or a group of people during their work,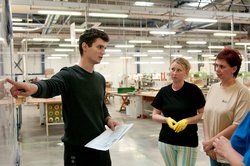 or he documents what's happening in a workplace or in a factory. Of course, there is a possibility to make some "posed" photos which will just look like a reportage. This kind of photos is usually used in the company magazines in report articles like "One day in the life of manager" or in materials presented to the clients which helps to sales process or build positive relations.
The preparations for the portrait session.
Of course, the preparations of men and women differ. Women usually need more time to prepare :-).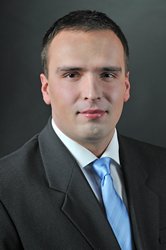 Clothes
More conservative clothes are better, although it doesn't have to suit with a tie for a man and a corporate attire
for a woman. The choice of clothes also depends on the profession of a person or on his/her preferences. What kind of clothes do they feel comfortable in? The color of the clothes should be chosen carefully according to the feeling you want to evocate by the photo. The members of top management photographed for an annual report will look more reliable dressed in decent dark colors, but colleagues from a marketing department photographed for the web-page can be dressed more colorfully. I don't recommend clothes with expressive or bold patterns, because such clothes will distract the attention from your face. The color of your clothes should also suit the color of the background. It usually doesn't look very well when the color of your clothes is the same as the color of the background. The only exception to that rule is the white color.
Make-up
It's simple with men – it can be applied special powder on the face in order to avoid reflections. It is not common but also classic make-up can be done.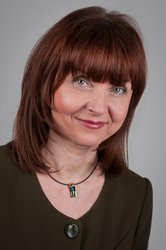 It is recommended so-called daily make-up for women (which is also called appropriately "business make-up). In cases when the studio flashes are used (whether in the studio or in the other environment) the stronger layer of makeup is recommended (studio flashes tend to produce stronger skin reflections so it is good to eliminate this effect). The make-up can be done by the woman herself or a professional make-up artist can be ordered.
Quick summary
The first thing you need to think about is the occasion for which you need to take a picture.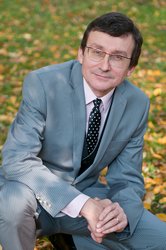 Then you need to think how you would like to present yourself. For example, a man who works as a consultant would want to look kind and open. A director of a big company would wish to seem more like a man with strong determination and self-assurance. A representative of a company known as unconventional and innovative would probably like to be presented in a less traditional way (in an interesting environment and more creative composition).
Of course, when someone needs an only simple picture to employee database or for a company intranet, it doesn't need to be taken so seriously. Many times a photo precedes a first personal contact. Or a person represents a company or himself/herself externally. In such cases, the difference between well-made business portrait and the poorly-taken snapshot is crucial. Would you like to make a big sale or let positive opinion on you by people relevant to your career or business?
Do you have special requirements, need more information, are you interested in price offer or would you like order photographing? Please send me an e-mail (martin.novak@businessfotograf.sk), call me (+421 905 843 022) or use the contact form.